Separated at Birth? Gayken Edition!
Long lost Twins? Clones? WTF? BBQ??
Uh, Clay? I TOLD you that your hair was done, but did you listen? I almost typed "dumb boy", but I don't think he's technically male anymore.
This is that Peter Pan guy that's been running around the internets for YEARS... When I saw La Gayken's photo (taken at an NHL game in NC- Yeah, that's got us fooled into thinking that you're butch) I thought of him immediately. I contacted Peter Pan and axed him if he knew La Gayken, and he told that about 5 years ago he noticed a strange mole on his ribcage. He had it removed and it grew into what we now know as Clay "Hog-Smoker" Gayken. He also mentioned that if we feed him after midnight, he will become Rob Halford of Judas Priest.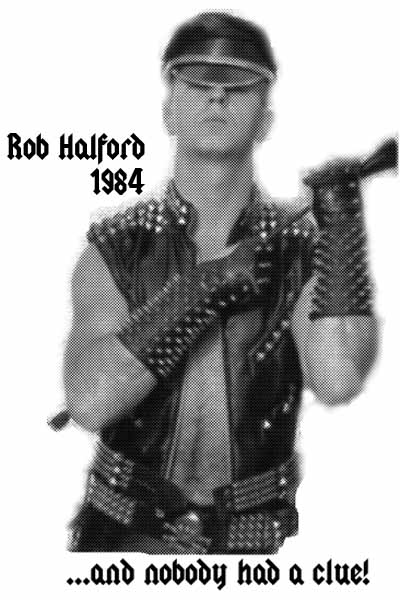 Aaaaand Finally! Undeniable proof that Clay is indeed a brightly flaming star in our atmosphere.... Here he is at that same game (with that same fucking hair) with the ultimate gay accessory; the fag hag.
I'm not going to say anything mean about her. I wonder if Clay is trying to pretend to be straight to her? You be the judge! is he saying:
A.) You shore got a purty mouth
B.) um Chelsea, pretzels are CARBS
C.) Does this buttplug make my ass look fat?
© 2006 CH